While best known for the Joshua Tree for which the national park was named after, that's not the only plant that can be found within the Joshua Tree national park's boundaries. In fact, if you decide to focus exclusively on the Joshua Trees (of which there are plenty which will mesmerize you for countless hours), you will end up missing a plethora of other interesting plants which inhabit the park. With only a bit of effort, you will find that there are numerous other plants within the park that can capture your attention. One of the most interesting plants found within the park is the Ocotillo.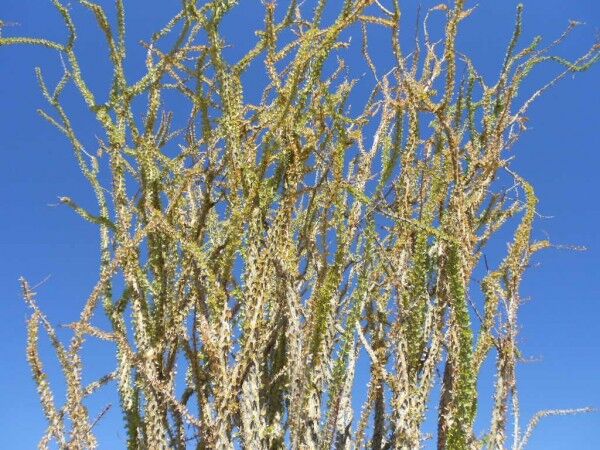 Don's confuse this unusal looking plant, ocotillo (Fouquteria splendens), for a cactus. The thorny, multi-stem shrub is in fact a woody deciduous plant. Unlike other deciduous shrubs, which normally grow leaves in the spring and drop them in the fall, the ocotillo may grow and drop leaves as often as five times during the year. Its leaves aren't season dependent but rain dependent.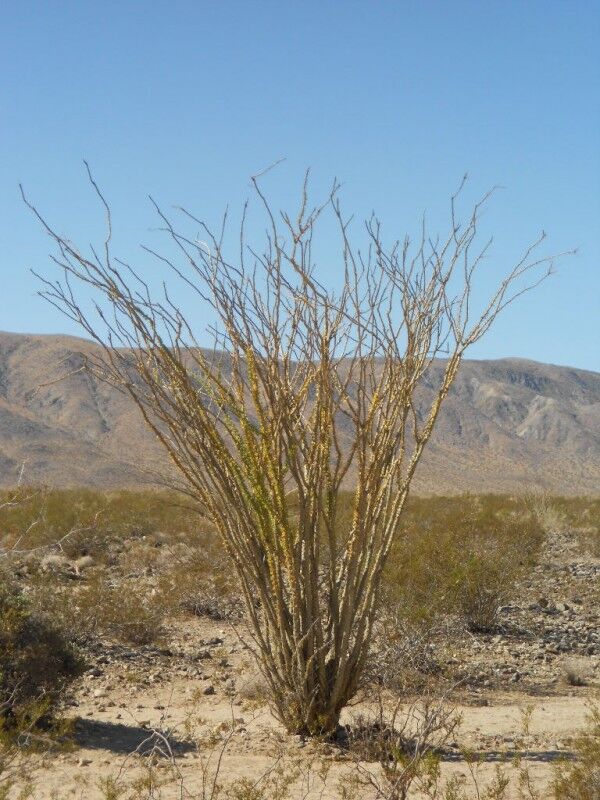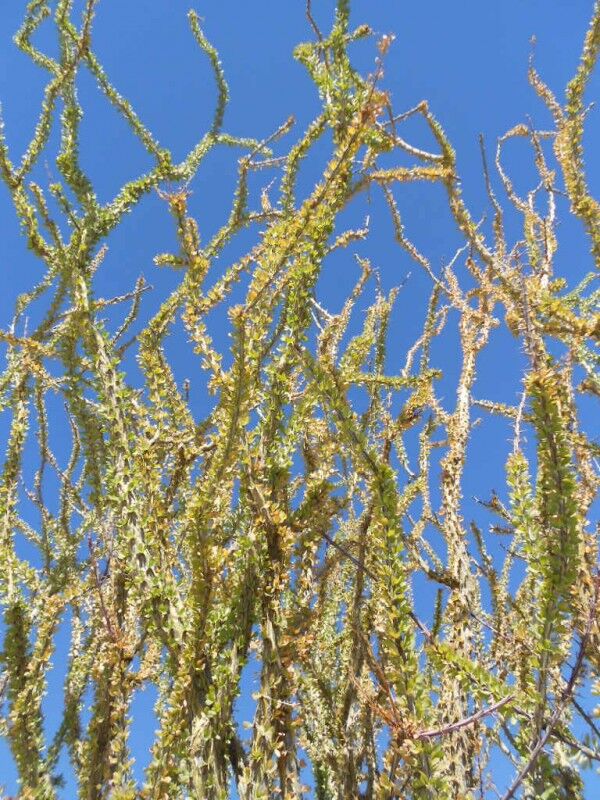 You will also find that these plants attract the desert bees and when the new leaves are sprouting on the Ocotillo, there will be a buzz found throughout the shrub.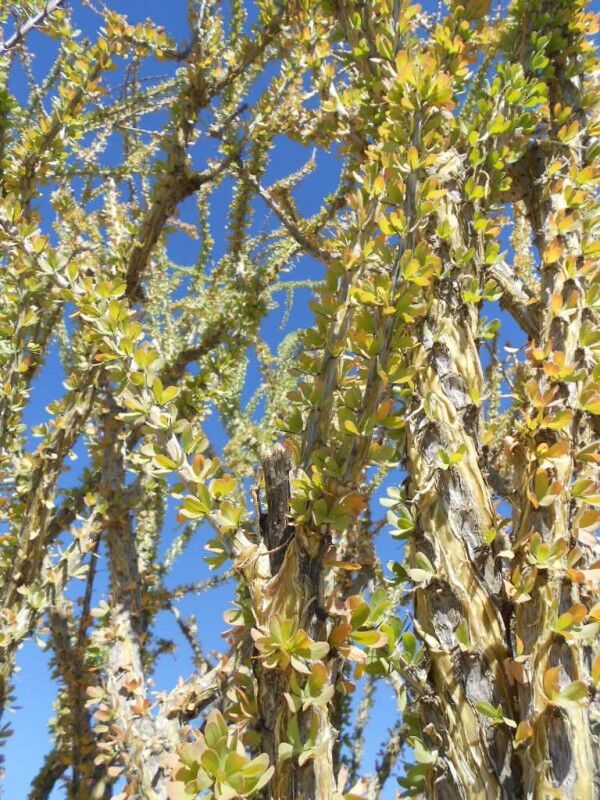 I found these in the southern part of the park where they were prevalent and stood out in the landscape. it's worthwhile stopping to take a look at one and examine it a bit more closely and it's a wonderful desert plant to photograph against the deep blue sky.