At the time of me writing this post, there are 398 parks within the national parks system. While many of the most popular national parks charge an entrance fee, there are a large number of parks within the system that are free of charge year round. For the parks that charge an entrance fee, the national parks service designates certain days throughout the year when they waive this fee and offer entrance into all of the parks at no charge. This includes all national parks, as well as the lesser know national monuments, national seashores, national preserves and national recreation areas. The free entrance days vary from year to year. For 2013, National Parks free days have been designated on the following eleven days: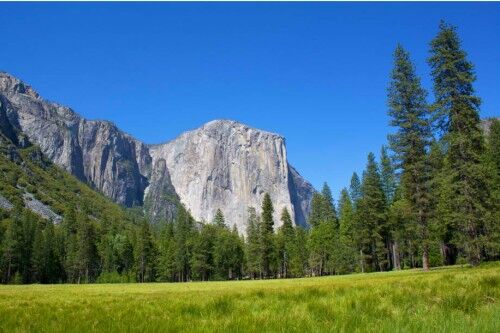 January 21 (Martin Luther King Jr. Day)
April 22 – 26 (National Park Week)
August 26 (National Park Service Birthday)
September 28 (National Public Lands Day)
November 9 – 11 (Veterans Day weekend)
In addition to all the units within the national parks system, other federal land units such as national forests and national wildlife refuges also participate on these days. This brings the total number of places you can visit for free on the above days to over 2000.
For those that are planning trips, it's important to note that the free days apply only to entrance into the parks. Other park fees for such things as camp sites, reservations, tours and concessions still apply on these days. It's definitely worthwhile checking with any destination you're planning to visit since hotels and tour operators will often have special deals and discounts to coincide with the free entrance days.
2014 national parks free entrance days should be announced in late October or early November. As soon as the official dates are announced, we will post them. For those trying to plan ahead, there's a good chance that they will be similar to the days announced for 2013. National parks free days 2014 will likely include the following days:
Martin Luther King Jr. Day or birthday weekend
National Parks Week
National Park Service Birthday
Public Lands Day
Veterans Day Weekend
While national park free days allow for no cost entrance to everyone, starting in 2012 the national park service began offering a free annual pass to active duty military members and their dependents. This pass can be obtained free of charge at most visitor centers or at park entrances. The pass will allow free access to all national parks 365 days a year. There is also a similar free pass for people with disabilities.
While not free, the America the Beautiful National Parks Senior pass for those 62 years of age and older only costs $10 (this is less expensive than the entrance fee to some of the most popular national parks) and it's good forever (there is no expiration date) so it can be used year after year. For the general public, there is an annual America the Beautiful National Parks pass that costs $80, but it's still a great deal for anyone that visits national parks often.