The first place I begin all my visits to National Parks is at the visitors center. Even if I know a park fairly well, the staff at the visitors center will know the latest news regarding the park. That information will often lead me to do something which I may not have been planning to do that day. If I'm unfamiliar with the park, and especially if it is my first visit, the staff can give me the list of places that I should absolutely see and what I should do within the park for the time frame I have.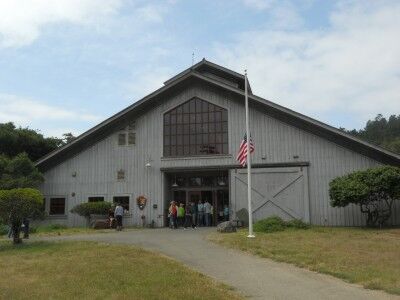 In addition to the helpful staff, the Bear Valley visitors center at Point Reyes National Seashore (CA) has an excellent little museum style display of the animals which live within the park, including a huge, life-size elephant seal to greet you as you walk in: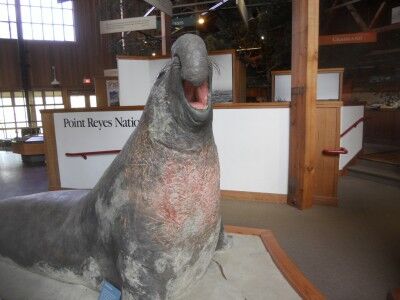 I took my 6 year old niece through all the displays and she was fascinated with all the animals and the information about them. For any child who likes animals, it's worth putting aside a little extra time to walk through the animal displays at the visitors center.