To the left of the Park Avenue Viewpoint at Arches National Park there is a medium steep trail that is the beginning of the Park Avenue trail hike.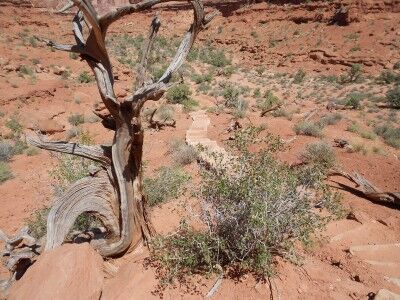 Even if you aren't really into hiking, it's worthwhile to hike down the trail steps to the bottom if you are physically able. While the steps are a little steep, you get an entirely new (and gorgeous) view of Park Avenue from the bottom compared to the viewpoint at the top.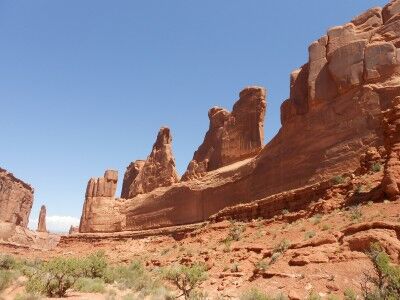 If you do enjoy hiking, the Park Avenue trail hike is 1 mile each way and has beautiful scenery. If you are in a group with some who like to hike and others that don't, there's a hiker pick-up at The Organ at the end of the the trail so some can drive while others hike (or you can turn around making the hike 2 miles round trip)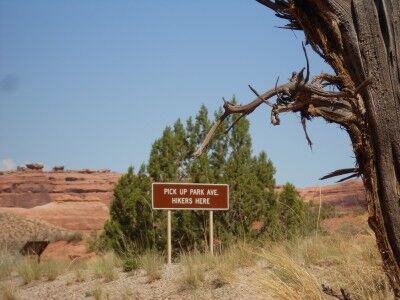 Once down the steps, much of the trail is along a dry riverbed and across amazing water worn sandstone: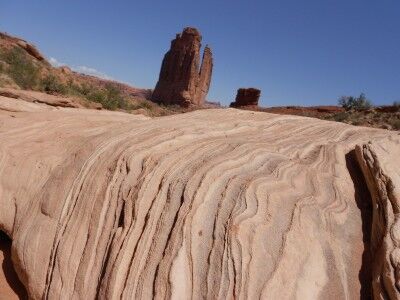 A lot of people skip this hike at Arches National Park as they head to more popular areas of the park. I found it to be the least crowded trail I hiked at Arches which gave me some solitude which was difficult to find on other trails in the park. Being as short as it is, I would definitely make an effort to hike it if you have the time.