After hiking to Limekiln Falls and to the historic lime kilns, it's also worthwhile visiting Limekiln State Beach at Limekiln State Park (CA). The beach is at the other end of the parking lot as the hiking trails (easily seen from the parking lot). You cross a small bridge over Limekiln Creek and enter the Limekiln beach campground. The Limekiln beach is at the far end of the campground just beyond a huge bridge that carries cars across the Limekiln Canyon on highway 1: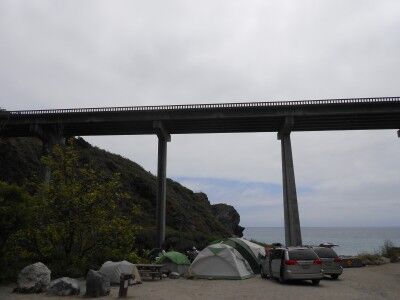 Although it would seem that the beach would be quite noisy with the highway bridge right above, that is not really the case. The bridge is high enough that there is very little car noise on the beach. When I visited, someone has set up a small love seat directly next to one of the bridge support columns: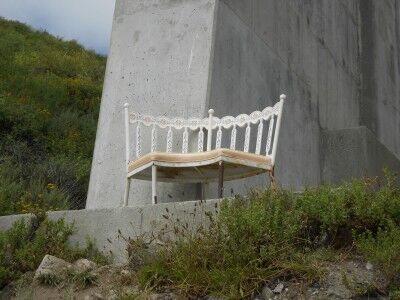 That provided a wonderful view of Limekiln Beach when sitting on it: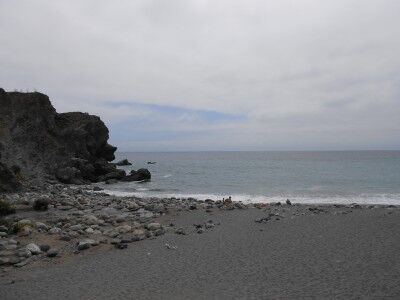 Limekiln Beach itself is pretty interesting. On the left side, Limekiln Creek empties into the ocean bringing down a rocky bed of stones and boulders to the sea: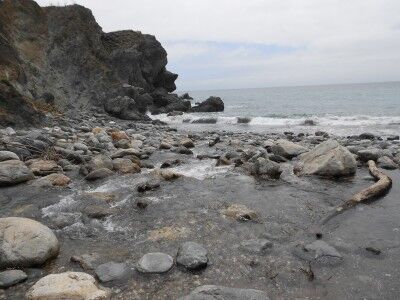 To the right is a the beach, although it is littered with large stones that have been swept down the creek in the past: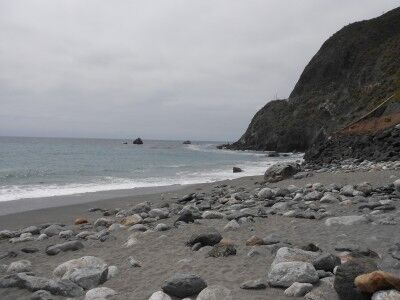 With the campgrounds nearby, there were plenty of kids and families enjoying the beach and the creek. I would imagine that it would be a wonderful place for families to camp giving everyone plenty of choices of how to spend the day depending on what they enjoyed doing most. If interested, here are some more photos of Limekiln State Park. Unfortunately, Limekiln State Park is on the list of California State parks to close.