Next to Columbus Canyon (which can be seen from Cold Shivers Point) at Colorado National Monument is Red Canyon. You can get a wonderful view of Red Canyon from Red Canyon Overlook: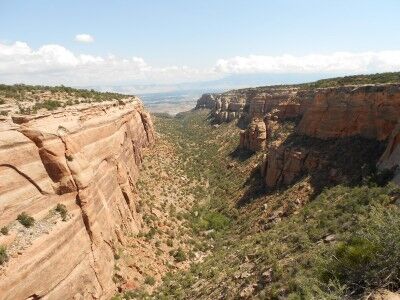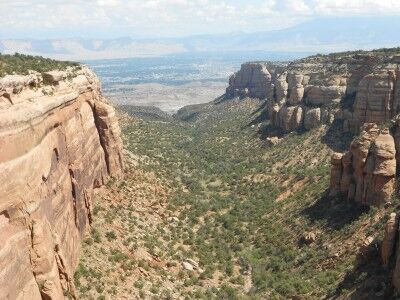 Red Canyon is also interesting because it is actually a canyon within a canyon. It's described as such at the information sign overlooking the canyon:
Canyon in a Canyon

Red Canyon is really two canyons. Most obvious is the broad U-shaped canyon with the tall sandstone walls. But notice the smaller V-shaped cut in the middle of the canyon floor. Water has begun to carve into the hard metamorphic bedrock, but this old, pressure-treated and tempered rock wears away much more slowly than the fragile sedimentary canyon walls. By the time the small canyon reaches the depth of the large one, all of the sedimentary layers above it will probably be gone.