By Alanna Sobel
Albert Camus once said that autumn was like a second spring, where each leaf became a flower. Nowhere is this as true as within the National Park System, where the coming of fall encourages trees to turn their bounty of foliage into a veritable feast for the eyes with bright oranges, crisp reds, and yellows that shine with anticipation. An epiphany of beauty awaits visitors in an explosion of hues during autumn as nature puts on a dazzling finale.
A brief list of the most gorgeous fall park trails should be on every bucket list.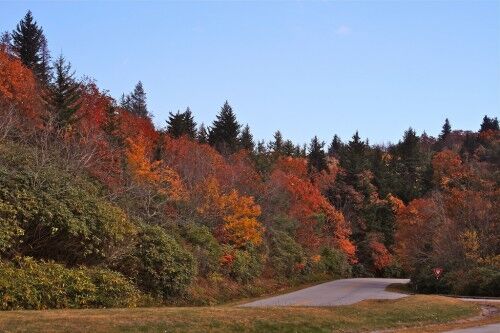 Image courtesy of jay8085
Glacier National Park in Montana offers some of the West's most impressive autumn vistas and Firebrand Pass, cradled by two climbing mountains, gives visitors a bird's-eye view of the meadow's fall palette. Beaver Pond Trail in Yellowstone is the perfect spot to observe wildlife making their winter preparations. Beaver Pond Trail can easily be a day hike, while Firebrand Pass is more difficult and will take more time.
Riprap Trail in Shenandoah National Park contains a portion of the Appalachian National Scenic Trail and takes hikers past private coves of mountain laurel that follow streams within the park. The swimming holes are the main attraction along this trail, especially during warm fall days. While in Virginia, the White Oak Canyon Trail is a must-see as well. Lush forests surround impressive waterfalls, several with natural geological slides.
For those not interested in swimming, Sargent Mountain Loop, located in Acadia National Park, offers its princely hues of golds and bronzes primarily in October. The view of the coastline and Mount Desert Island is impeccable and the hike is just challenging enough to thrill the intermediate hiker. For those that live in the west, the Tuolumne River Loop in Yosemite is a relatively flat hike, perfect for panoramic shots and is a fairly easy hike for beginners. The Puppy Dome and Dog Lake both offer breathtaking scenery perfect for fall photography.
For those with limited mobility or those who are unable to traverse several miles of rocky landscape, the Roaring Fork Motor Nature Trail in Great Smoky Mountains National Park is an ideal way to enjoy the national park. This road trail can be traveled via car, though not motor-home, and takes visitors past swollen fall rivers and historic buildings nestled under canopies of reds and oranges. Also in the Great Smokies, the Oconaluftee River Trail follows the river for 1.5 miles. The clear waters reflect the fall colors of the forest and provide a peaceful escape for those seeking a shorter hike. Lastly, the Blue Ridge Parkway must be included on every list of fall trail escapes. Built to connect Shenandoah National Park to Great Smoky Mountains National Park, the dramatic views of foliage and mountain ridges are truly unforgettable.
Alanna Sobel is a writer for the National Park Foundation, the official charity of America's national parks. In partnership with the National Park Service, the National Park Foundation enriches America's national parks and programs through private support, preserving our country's heritage and inspiring generations of national park enthusiasts. To learn about our national parks or to find out how you help, visit nationalparks.org