I made a couple of previous trips to Crater Lake National Park this year, but due to the heavy snow, could only see park of the park. On the second trip, Rim Drive was open to Discovery Point and I was able to get some photos and a video, but there was still a lot of snow on the ground. This time around, the entire Rim Drive was open and just a very small amount of snow remained in isolated places. I went back to the same spot (which was a lot easier to get to when you didn't have to hike up a snow covered hill) and took the following photos: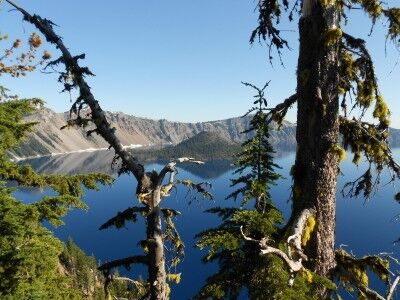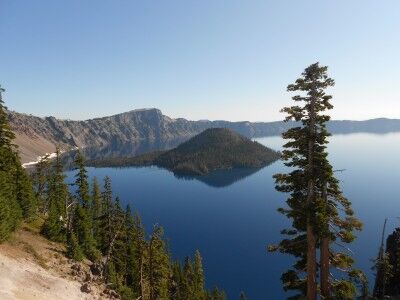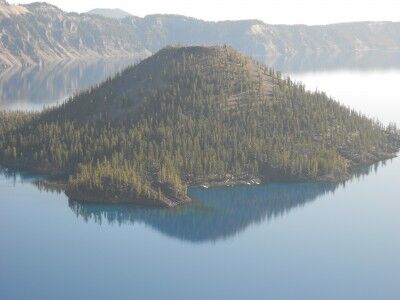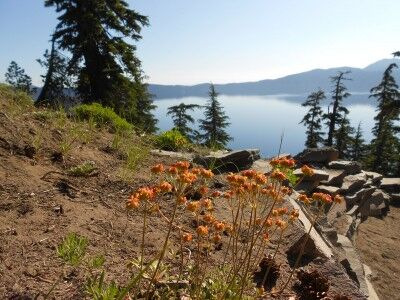 While it really is impossible to stop anywhere along Rim Drive and not get a spectacular view of Crater Lake, Discovery Point is definitely one worth stopping for. There's a small hill to the left of the parking area with a dirt path up to a higher vantage point — it's worth doing this short hike if you are physically able to as it gives you views of crater lake among the trees.
This is what the information sign at Discovery Point has to say:
Near this point a plodding mule stopped abruptly a few feet short of the crater rim. Its astonished rider suddenly found himself on the brink of a natural wonder few had ever seen, John Wesley Hillman had stumbled upon Crater Lake.

The day was June 12, 1853. Hillman had joined a party of goldseekers on a search for the fabled Lost Cabin Mine. They found no gold, but they knew they had discovered a scenic treasure. The prospectors erected a crude sign bearing their signatures and named the the majestic waters "Deep Blue Lake."

In the years that followed, the lake was rediscovered and renamed several times. An 1869 exploring party gave the lake its present name and in 1902, Crater Lake became the nation's sixth national park.