I always have to take top 10 national park lists with a grain of salt, especially when they are as subjective as the top 10 national parks for kids. The truth of the matter is that almost all national parks within the national park system are an excellent place to take kids and provide them with numerous activities and learning experiences. This makes picking the top ten national parks for kids a pretty arbitrary exercise that will leave out many excellent national parks that would clearly rank equally with the parks mentioned.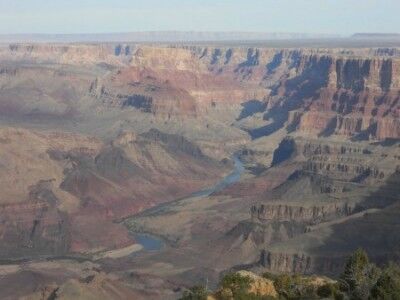 That being said, the writers at the About national & State Parks guide put together their list of what they felt were the best national parks for kids. Here is what the came up with:
Acadia National Park
Biscayne National Park
Cape Cod National Seashore
Carlsbad Caverns National Park
Grand Canyon National Park
Great Smoky Mountains National Park
Hawaii Volcanoes National Park
Sequoia & Kings Canyon National Parks
Yellowstone National Park
Yosemite National Park
Not taking anything away from the parks mentioned on the list, I had a hard time believing that Dinosaur National Monument wouldn't make a list of top parks for kids. I guess that while it certainly was a gallant attempt at giving parents a guide to what national parks their children might enjoy, it really is a nearly impossible task when so many of the national parks are kid friendly. What would you consider to be an excellent national park for kids that didn't make the list?