After passing the wind swept trees on your way to Point Reyes Lighthouse at Point Reyes National Seashore, you will reach the Point Reyes Lighthouse Visitors Center. Just outside the visitors center to the left is a gray whale skull: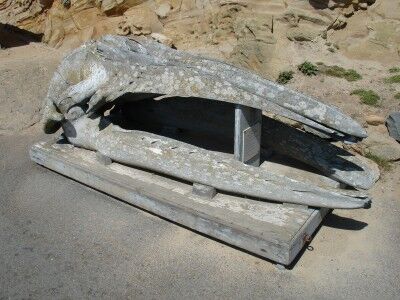 Along with some other gray whale bones: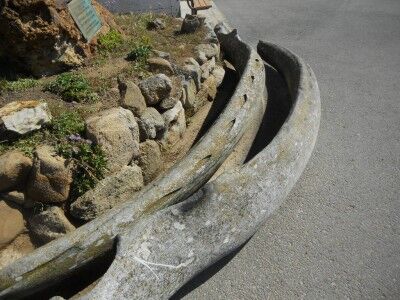 The skull and bones are well weathered as they are outside and not protected from the elements, but you have the chance to see the skull up close and touch the bones if you wish. Definitely worth stopping to investigate before or after you hit the Point Reyes lighthouse.