When people visit Utah, and the many national parks there, Natural Bridges National Monument often gets overlooked (I have to honestly admit that I have bypassed it a couple of times in the past in order to make my way to more famous national parks in the area). Now that I have gone, I know that I will be back to do what appears to be an absolutely breathtaking canyon hike which I didn't have time to do this time around.
Natural Bridges National Monument offers a 9 mile loop drive that has overlook pullouts to view the three main bridges in the park. This makes it a destination for those who don't want to (or can't) hike, as well as those that love to hike. The first bridge view along the road is of Sipapu Bridge (220 feet high, 268 feet long, 31 feet wide and 53 feet thick) and gives a good indication of the beauty of the entire national monument (wouldn't you just love to hike the winding canyon along with river under all the natural bridges?)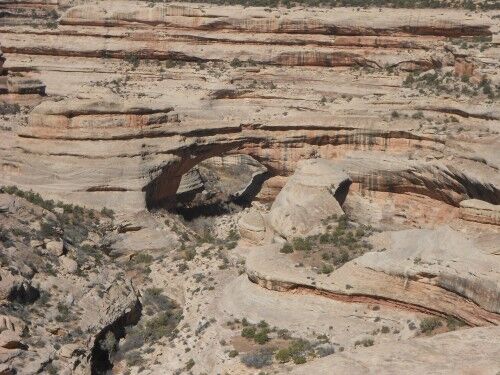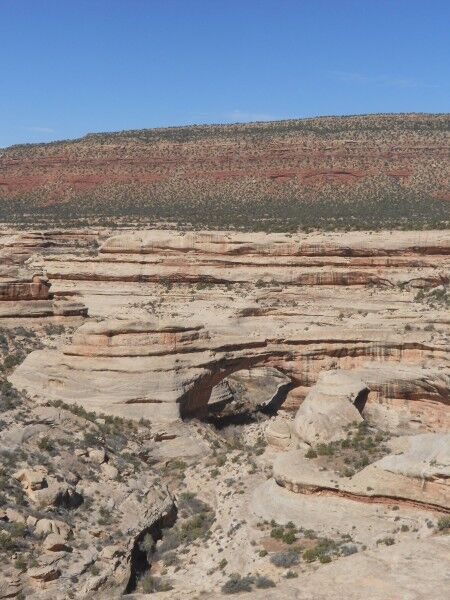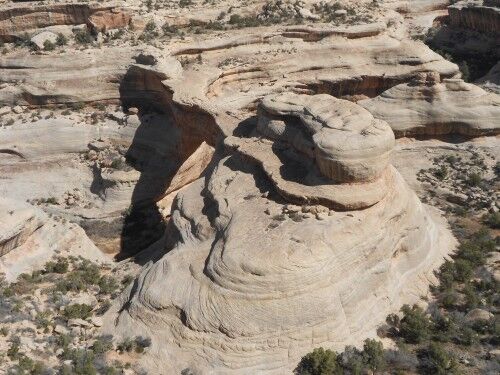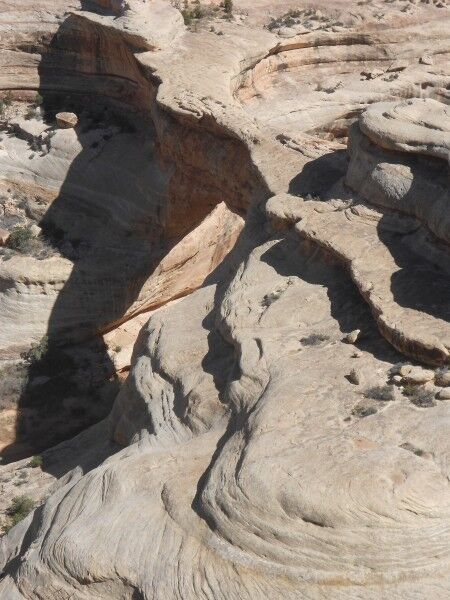 The information sign at the bridge view give the following information:
Several names have been given the the bridges over the years. Sipapu has had at least two other names — President and Augusta — but these were later changed. Cliff dwellings and rock art in the area reminded William Douglass, the leader of the 1908 government survey, of the Hopi culture he had studied extensively in Arizona. Charged with finding "appropriate Indian names" for the bridges, he chose Sipapu, meaning "place of emergence."

Cedar Mesa, a million acre plateau encompassing the monument and surrounding are, is composed of nearly horizontal sedimentary rock layers. During the Permian Period, wind blown sands from the north and west were deposited here as dunes. Later sediments buried these dunes and with time, pressure and moisture, they became"petrified" sand, or sandstone. Today geologists label this layer Cedar Mesa Sandstone.

Buried, then tilted and uplifted, the sandstone was slowly exposed by meandering streams which carried away the overlying sediments. These streams helped carve Sipapu and other bridges.