When you take the side trail off the main Devils Garden trail to hike to Partition Arch at Arches National Park, this side trail splits. A left takes you to Partition Arch while continuing straight will take you to Navajo Arch.
It's really not much of an effort to visit both and it's certainly worth doing. Although not very far apart, they give two completely different views of Arches that are each beautiful in their own way.
Much like the trail to Partition Arch, as you hike toward Navajo Arch you will reach a wall which you walk along. The main difference is that this one happens to be filled with hundreds of interesting, weather-worn holes.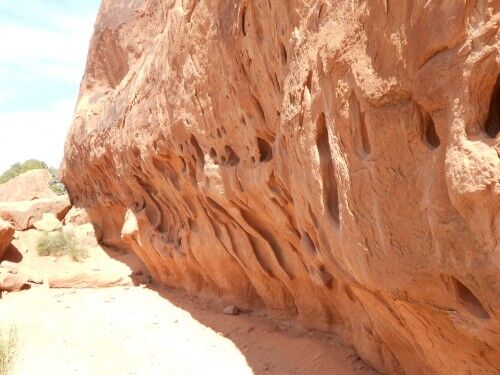 As you reach Navajo Arch, the first thing you notice is a small pine growing directly under the arch: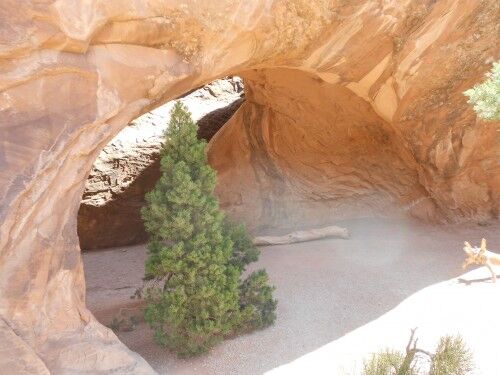 Due to the arch's thickness and surrounding trees, Navajo Arch has a lot more shade than other arches in Arches giving it a completely different feel: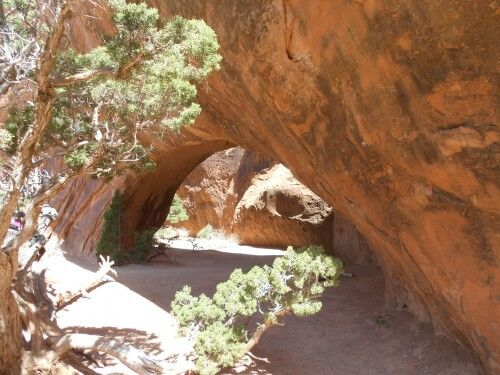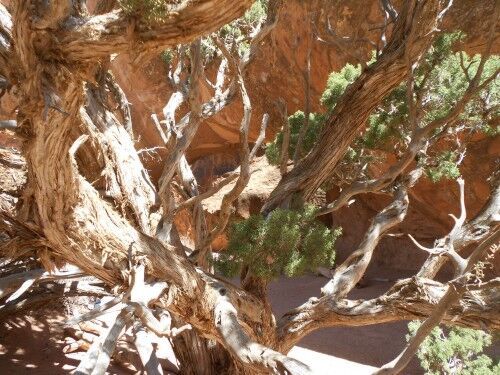 It's possible to walk completely through the Navajo Arch into a shady, sandy cove area that gives a completely different perspective of the arch: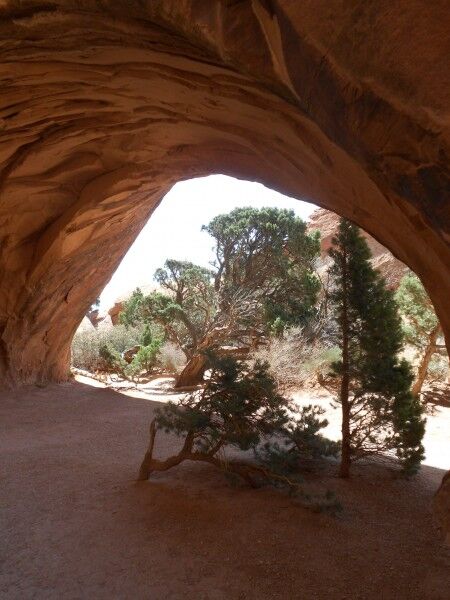 This happens to be one of my favorite arches at Arches National Park simply because the feel of it is so different from many of the others arches there. It's almost like a little oasis under the hot desert sun. Again, Navajo Arch is not one to skip if you decide to hike the entire Devils Garden trail.