One of the favorite places I have found since traveling to national parks is The Wave at Coyote Buttes in Vermillion Cliffs National Monument. This is definitely not your average place, and one that everyone should immediately add to their bucket list. It's really difficult to describe this place in a way that does its beauty justice. Even the photos of The Wave, as spectacular as they are, still fail to show the incredible beauty of this place. Here a re a couple of photos that give a little taste of what is in store if you make it to The Wave: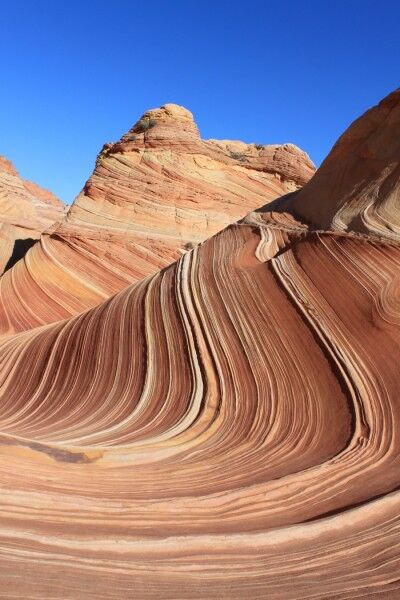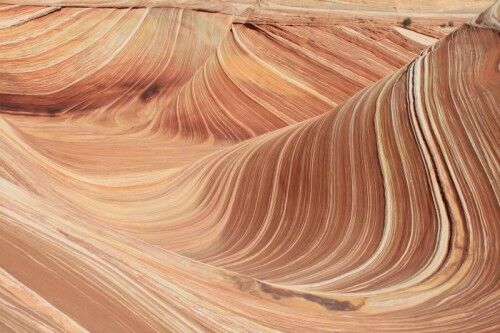 The problem for those wanting to see The Wave in person is that this is not the easiest place to visit. The national park service only gives out permits for 20 people to see The Wave per day. There are two ways to get The Wave permits:
1. There is an online lottery which distributes 10 permits per day which works as follows:
Permits can be applied for up to four months in advance.
It's possible to apply for a permit anytime during the entire month (it doesn't need to be on the first day 4 months in advance).
Permits can be requested for three entry dates per application. If more than one of your requested dates is chosen in the lottery, only one trip will be given the permit.
To apply for the permit requires a non-refundable $5 administrative fee for each application.
All applicants will be notified by email on the first of the month as to whether or not their application for a permit was successful.
You can get more information about the online lottery process here and apply for the permits online here
2. In addition to the online permit lottery, there are 10 permits to The Wave given away the day before by lottery at the the new Grand Staircase-Escalante National Monument Visitor Center in Kanab, Utah. The Lottery starts at 9:00 am sharp Mountain Standard Time (9:00 am Daylight Savings Time in summer — if you are even a minute late, you will be locked out and not able to participate), so you need to arrive before then. If there are only 10 people that want permits, all will get them. If there are more than 10 people that want permits (most days there are), then a lottery is held.
The permits or for the following day and the lottery is held every day (there may be some exceptions for holidays). Here are a few more rules for the walk-in permits to The Wave:
Credit cards are not accepted for these permits. Applicants must pay by either cash or checks.
If you are lucky and there are 10 or less people seeking permits on the morning you are there, everyone will receive a permit for the next day.
In the rare case when all ten permits aren't issued the previous day (highly unusual), it may be possible to get a same day permit.
When more than 10 people want a permit, a lottery drawing for the next day's 10 permits will be held.
A group of up to six people may request permits, but only one person from the group can enter the drawing (if this person is picked, then all six people receive permits).
Although I have tried several times to get permits from the online lottery, I have never been successful. I have been able to get to The Wave through the walk-in lottery a couple of times, but both were during the winter when the competition for the permits is much less compared to summer. Still, if you are going to be in the area, you should try your luck in getting a permit. It's a destination that you will never regret seeing…