While Trinidad state beach is a bit difficult to find (once you exit and head into the town of Trinidad, the main road will first curve 90 degrees right and then a little later 90 degrees left — toward the coastline. Instead of following the main road and turning left, you want to make another right down a one lane road to find the entrance to Trinidad state beach). Once you reach the parking area, there are a lot of picnic tables and a wonderful view of the beach below. The many rock outcroppings in the ocean making them part of the California Coast National Monument: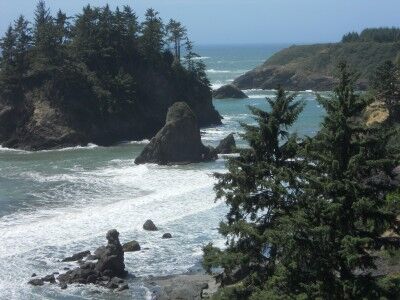 It is a about a quarter mile hike down to Trinidad state beach along a narrow dirt path.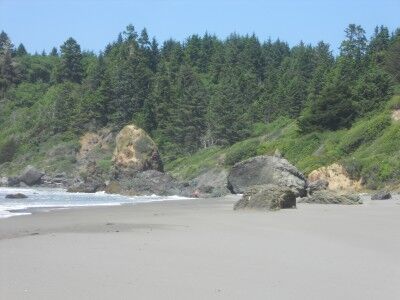 It was extremely windy while I was there making the view and picnic are much more comfortable than the beach (there were trees that blocked the wind up there), but I don't know if that is a regular occurrence or not. It was a fun beach to explore with all the different rock outcroppings.