Once you begin walking up the road toward Point Reyes Lighthouse, you have about a half mile hike before you reach the lighthouse. There are several benches along the side of the road where you can rest and get a slightly different perspective on the view of Point Reyes Beach at Point Reyes National Seashore. About half way through the hike you will come to about 5 trees that have been shaped and twisted by the wind: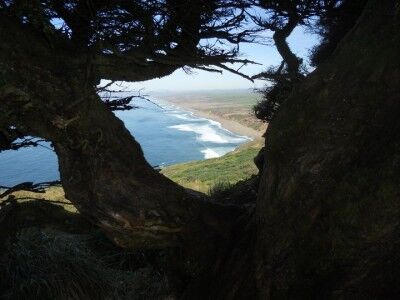 I think most people walk briskly by these trees because they are so excited to get to the Point Reyes lighthouse, but I think that the trees provide a great photographic opportunity for those that spend a bit of time there, especially with Point Reyes beach in the background: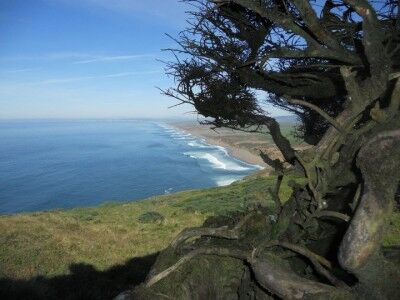 Even after passing the trees, they still provide some interesting photo shots.