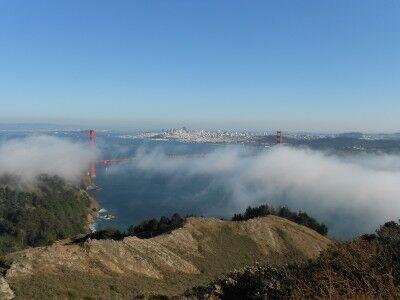 OK, I think this is a fabulous idea — having the National Parks across the US provide the local, seasonable food for the area the park is located as (at the very least) an option for those visiting the parks. I'm not the only one that thinks that way. The Institute at the Golden Gate's Food for the Parks initiative has the goal of expanding the availability of local, nutritious, and sustainable fresh food to all National Park visitors. This program hopes to take advantage and leverage the National Park Service's purchasing power to make small changes in the food supply chain which will ultimately affect the food systems across the country and beyond.
In order to achieve these goals, the Institute put together two publications which it hopes that the National Parks in conjunction with food service providers will use as a guide to take the needed steps to continue to help spread this idea.
The first of these is called Food for the Parks: Case Studies of Sustainable Food in America's Most Treasured Places. This PDF document highlights parks and concessionaires which have already implemented healthy and sustainable food programs. Looking at these programs, it pinpoints the best practices of these programs so that these can be adopted by other parks around the country.
The second of these is called Food for the Parks: A Roadmap to Success. This PDF document can be used as a sort of toolkit by providing strategies and ideas to help initiate and inspire collaboration among the parks and food service providers. It encourages the two to be partners in order to create a fresh, healthy, and sustainable food program which can be used in parks or any other similar places across the country.
The best part of the Food for the Parks initiative is that it ultimately can become a model to help encourage ongoing incremental improvement within the current large-scale food system that reaches far beyond just the National Parks system. Having the National Parks service leverage its buying power to requests improved food offerings by concessionaires, these new choices will become available not only to the National Park service, but to all the concessionaire's customers as well. This would include the better food choices being available to institutions such as hospitals, sports stadiums, and universities. The hope is that by working together, National Parks and food providers can both create and expand markets for sustainable foods and products which in turn will reduce the impact on the environment while benefiting local economies which surround the parks.
Does this sound like an initiative that the national parks should be doing?