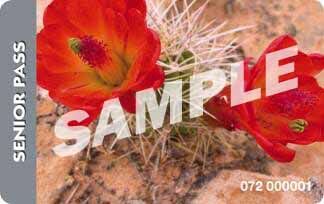 The National Parks Senior Pass can now be obtained through mail. While the Senior Pass will still be available for purchase at National Parks, the National Parks Service realises that getting the Senior Pass by mail may be a more convenient option for many seniors. The National Parks Senior Pass is available to those who are citizens and/or permanent residents of the United States and are age 62 or older.
The National Parks Senior Pass is good for the lifetime of the card holder and provides admission to, and use of, federal recreation sites that charge an entrance or standard amenity fees. The pass also allows users to receive a 50% discount on some amenity fees for activities like camping and launching a boat.
To request a Senior Pass through the mail, you must fill out and submit a completed application along with proof of residency and age. You must also enclose a fee of $20 which covers the cost of the senior pass and a processing fee. Once the senior pass application package has been received and all the documentation verified, the senior pass will be mailed to the address provided in the application.