When you exit the Exit Tunnel at Oregon Caves National Monument, you have two choices on how to return to the visitor center. The most common way is to take the 0.3 mile paved trail down the mountain back to the visitors center. The other option, which I would recommend, is to take 0.7 mile trail that goes above the cave called the Cliff Nature Trail. The Cliff Nature Trail leads you into him off the wonderland: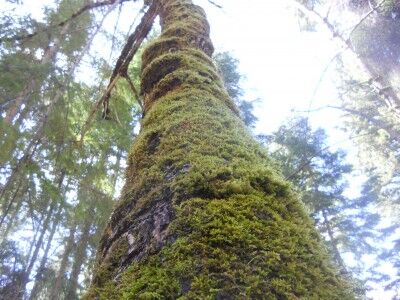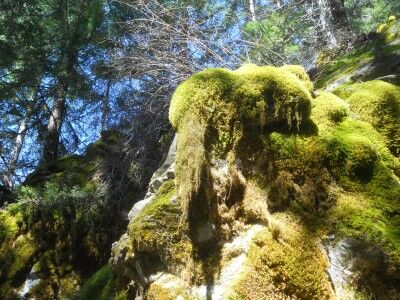 Eventually you will emerge from the moss covered trees and hit a ridge which will give you a stunning view of the surrounding mountains and Illinois Valley: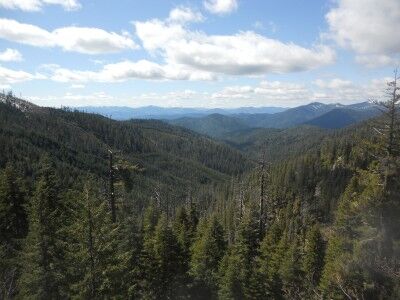 Although the Cliff Nature Trail is more strenuous than taking the paved path back to the visitors center, you should have no problem with it if you made it through the Oregon Caves and you won't be disappointed with the scenery and views you get to see.