When you reach the Ghost Room, you will first go to one side where there is a long staircase that will take you up to Paradise Lost: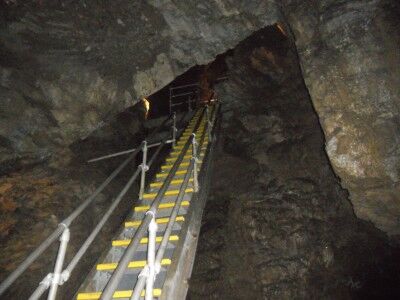 Before going up these stairs, the cave tour guide will explain that the room is still actively growing and quite wet with a lot of dripping water. You will then be told that if you don't want to get wet, your shouldn't go. Even if you don't like getting wet, GO! Seriously. You won't regret it. The Paradise Lost formation is a pretty incredible sight to see and even if you get a bit wet, you won't regret seeing it: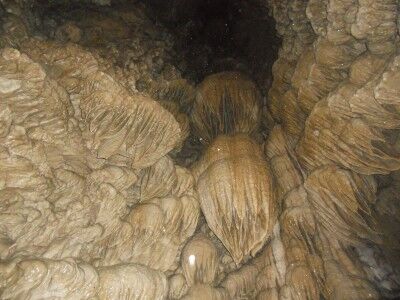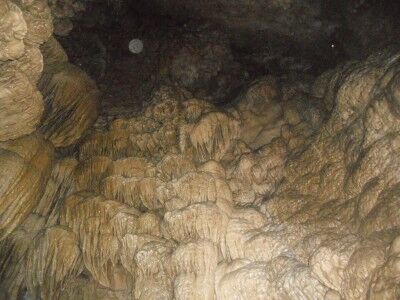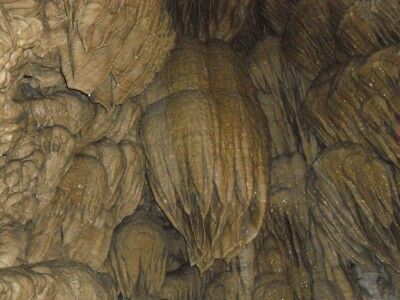 The next stop on the Oregon Caves tour is at the Angel Falls.