Pine Tree Arch is an arch at the end of a side trail off the Devils Garden trail at Arches National Park. This side trail leads to both Pine Tree Arch and Tunnel Arch. Pine Tree Arch is to the left where the side trail splits, and is around a bend so can't be readily seen. It's a relatively short and level walk to the arch from the split (the somewhat steep hill comes before the split) so it's definitely worth going to if you have already made it to Tunnel Arch.
As would be expected, Pine Tree Arch has a pine tree in the middle of the arch as well as in various places around it. It's a much larger arch than Tunnel Arch and you can walk under and through it unlike at Tunnel Arch: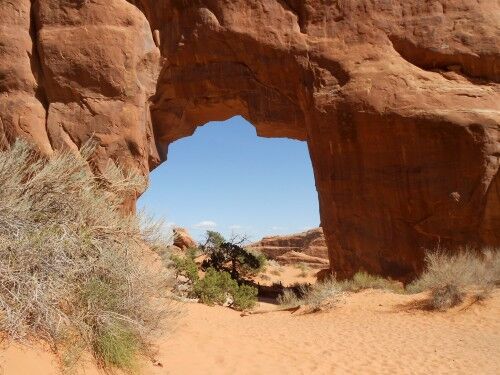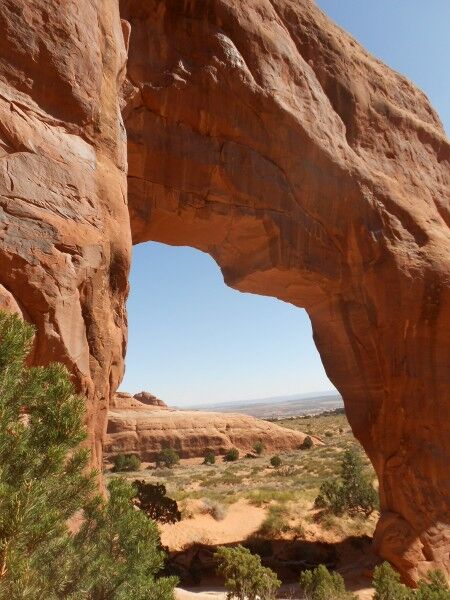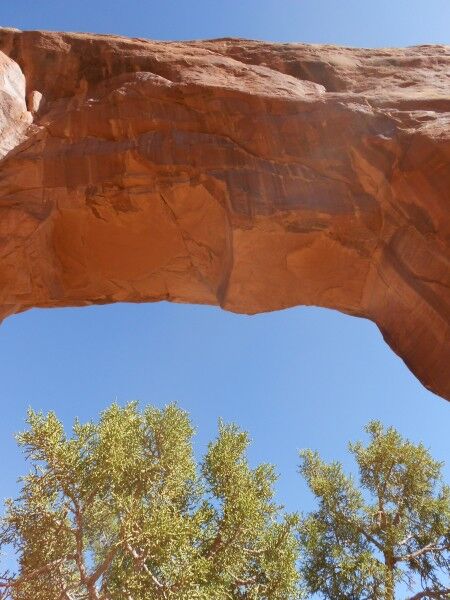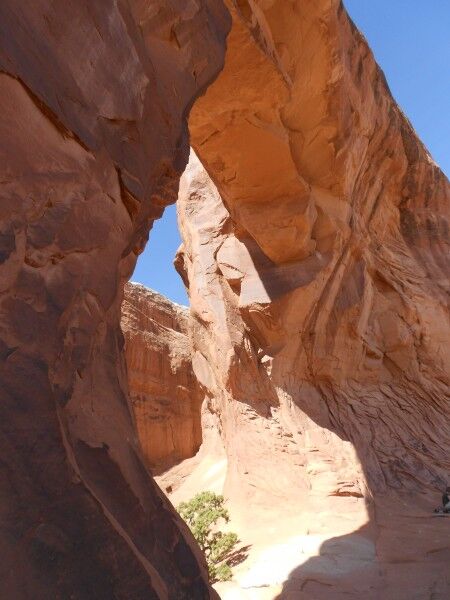 While it really doesn't make sense not to visit both arches once you have visited one since they are so close together, I happen to think that Pine Tree Arch is the nicer of the two. Because of its size and location to the trail, it gives an opportunity for a wider variety of photos.