Spiral stairs is a spot in Oregon Caves National Monument where water once leaked in through an opening from above ground. Above the spiral stairs is what remains of the opening (no closed) where the dripping water created flow stones with bacon strips around the edges of the shaft: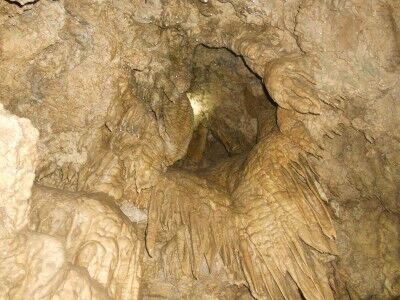 When looking down, the shaft doesn't end, but continues to a level below. That shaft that now holds a spiral staircase to get to a lower level of the cave which you must descend to see other parts of Oregon Caves: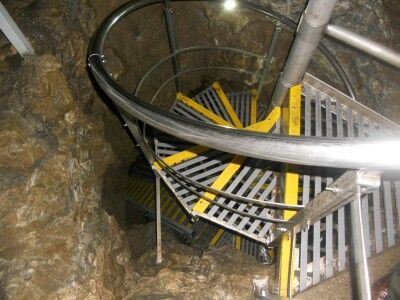 The next stop on the Oregon Caves tour is at the Grand Column.