The Sprague Lake Hike at Rocky Mountain National Park is an easy half mile loop around Sprague Lake at an elevation of 8,970 feet. The lake is actually the remnant of a resort once owned by Abner Sprague (where it gets its name) which he dammed in 1915 to make it about 13 acres. The trail is mostly dirt, but it's level and wheelchair accessible with boardwalks along the trail where needed: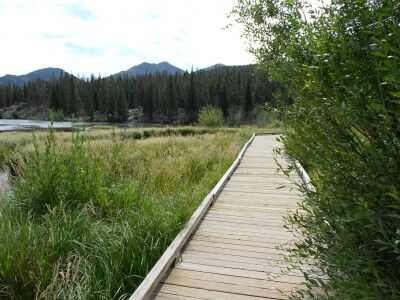 The hike provides numerous beautiful views of both the lake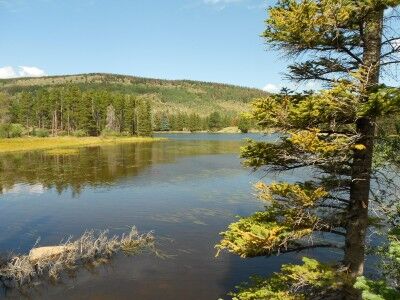 and the surrounding mountains, including many peaks which make up the Continental Divide: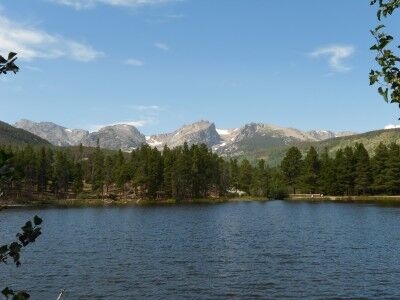 It's a wonderful place to take kids on an easy walk to see the outdoors. The lake is shallow with a large number of fish which can sometimes be seen from the lake's bank (and there are plenty of fishermen around the lake as well).