While there wasn't a lot open due to the large amount of snow still on the ground in mid June at Lassen Volcanic National Park, one area that was accessible to visitors was Sulphur Works. You could immediately tell that this part of the park was active due to the "rotten egg" sulphur smell that was apparent even all the way down at the visitors center. The main attraction was a large pool of boiling, bubbling brown water: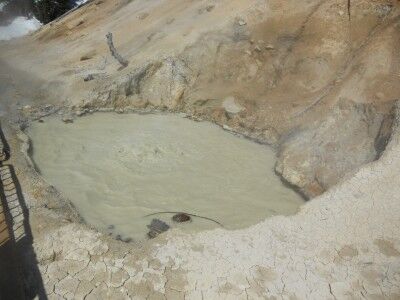 Just above the brown boiling water pool was another cavity where both boiling water and steam were escaping: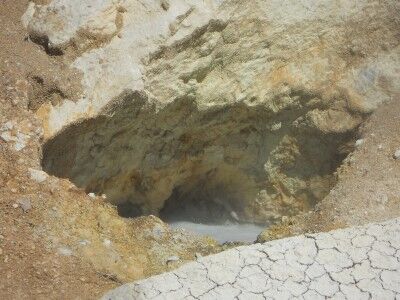 Several active steam vents could be found across the street on a hillside which was notable due to it being the only one void of any snow: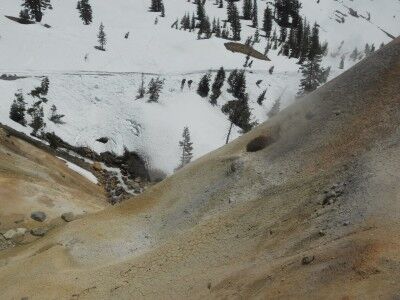 While not the most picturesque example of volcanic activity, Sulphur Works was worth stopping at to get a taste of what might be found at the currently inaccessible volcanic activity areas in the park. It was a nice preview which makes me want to come back when the trails are clear of snow so I can explore the other hotbeds of volcanic activity within the park.