If you are into large driftwood scenery or photography, Dry Lagoon beach in Humboldt State Park (CA) is a place you want to check out. Located off of highway 101 between Trindad and Orick, there is a one lane road that leads down to a beach parking lot. While most people probably head straight for the waves, it's the area deeper in that caught my eye. Between a lagoon filled with reeds and the sandy-pebble beach is a a wide stretch of plant life including a large number of wildflowers: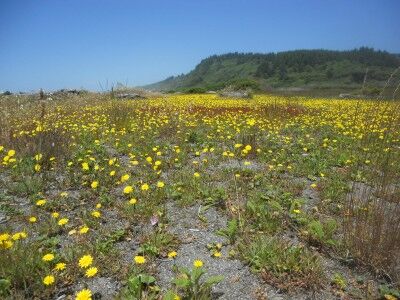 Even better than the wildflowers, are the large redwood tree driftwood logs that have settled into the sand which gives the area an other-worldliness look: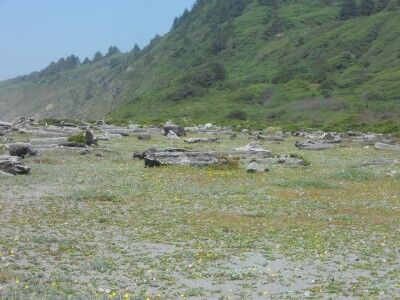 The beach itself is a combination of sand and pebbles / small rocks. Like at Agate Beach, there were a number of people combing through the sea rocks and collecting their favorites.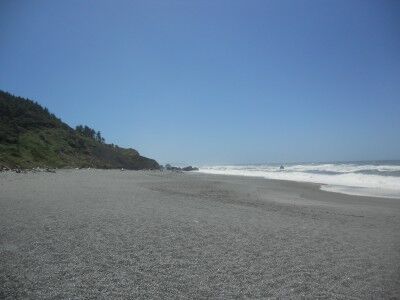 This beach is a nice photography beach, especially those that love driftwood: