A call to all amateur photographers (you can't earn 20% or more of your income from photography to participate) out there that love to visit national parks — the 2012 national park photo contest is live. This is a great excuse to get out into national parks to take photos while enjoying the beautiful scenery. If this sounds like something that would interest you, here are the details:
The photo contest has a goal of highlighting the best of America's national parks (the photos must be taken on land owned by the National Park Service, the U.S. Bureau of Land Management, the U.S. Bureau of Reclamation, the U.S. Fish and Wildlife Service or the U.S. Forest Service). The winning photo will be featured on the America the Beautiful National Park Pass for 2014.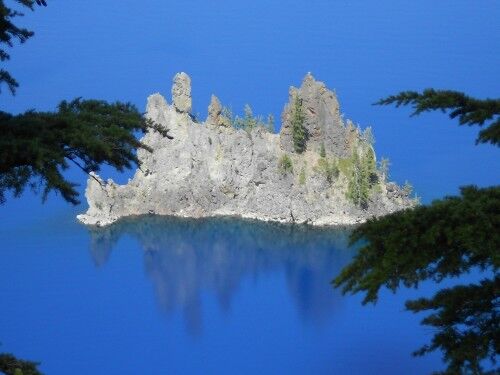 Photographs which are eligible need to be taken between January 1, 2010 and December 31, 2012. Photo entry submissions will be accepted from June 28, 2012 to December 31, 2012. Photo winners will be announced by March 15, 2013 in the following five categories:
Adventure and Outdoor Recreation
Historical and Cultural
Scenic, Seasons and Landscapes
Friends, Family and Fun(ny) on Federal Lands
Wildlife
All contest photo entries will be judged by the following five criteria:
Originality
Artistic Composition
Technical Quality
Photographic Technique
Showcasing the best of America's recreational opportunities
The contest sponsors ask that you follow these rules when taking your photos and submitting them:
No photo manipulation except for cropping, red-eye removal and/or adjustment of contrast and brightness
No breaking of any laws or rules on federal lands
Stay safe — don't put yourself in danger to get the photo
Refrain from taking photos of anything that is inappropriate, indecent or obscene
The contest's grand prize is $15,000 with the winner's photo being places on the 2014 America the Beautiful National Park Pass. Second prize is $10,000 and an America the Beautiful National Park Pass. Third prize is $2,500 and an America the Beautiful National Park Pass. There are also a number of honorable mention prizes that consist of 2-night hotel stays at historic hotels across the U.S.
To participate, get more information and submit photos for the 2012 National Park Photo Contest, go to sharetheexperience.org. You should only submit photos that you have taken between the dates listed and all photos should be in JPEG format. All contest photos should be high-resolution 3 mb or larger as the winning photos must work in print. You can find the official rules here (PDF).