Unusually for a city, Rio de Janeiro has its very own National Park within the city. In fact the Tijuca Forest National Park is itself one of the main attractions of Rio, and is famous for being home to Corcovado Mountain, the statue of Christ the Redeemer, and numerous other well-known landmarks and attractions. It's easy to spend a full day there, whether you're exploring on foot, bicycle, or in the back of a Jeep being driven by a local guide.
One of the last remaining areas of Atlantic Rainforest in the state, the Tijuca Forest actually isn't primary rainforest. Until the mid-19th century, what is now Tijuca Forest National Park was covered in sprawling sugar and coffee plantations. As the plantations took their toll on the soil and environment in general, The Portuguese King Dom Pedro II ordered that the forest be replanted to restore the natural splendour of the area. After thirteen years of slave labour, the project was a spectacular success, the results of which can be seen and enjoyed today.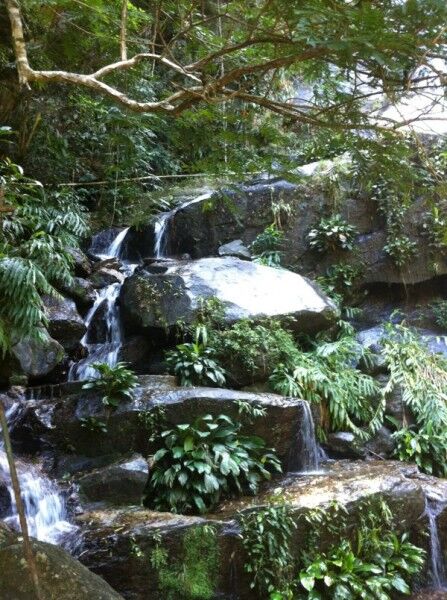 Like national parks around the world, Tijuca offers a multitude of outdoor activities to its visitors. Mountain climbing is a popular choice, and the park boasts access to a few stone mountains, including Pedra Bonita, Pedra da Gávea, Bico do Papagaio, and Rio's highest peak, Pico da Tijuca. Any of these spots offer amazing views of the city, and tandem paragliding and hang gliding tours take off from Pedra Bonita for those who really want to engage nature and see Rio from a truly special perspective.
As a protected forest, it probably comes as no surprise that it's a good place to see animals, and birds in particular. For those interested in bird watching it's a great spot, as over 500 species of bird call Tijuca home. Even if you're just casually walking through the forest on your own or as part of a Jeep tour, there's every chance you'll see monkeys as well — or at least hear them. There are numerous beautiful waterfalls and streams to be seen as well, and even more options for explorations underground if you're not the claustrophobic type. Gruta Luiz Fernandez is a limestone cave where visitors to the park can go spelunking, rappelling, or wandering just for fun.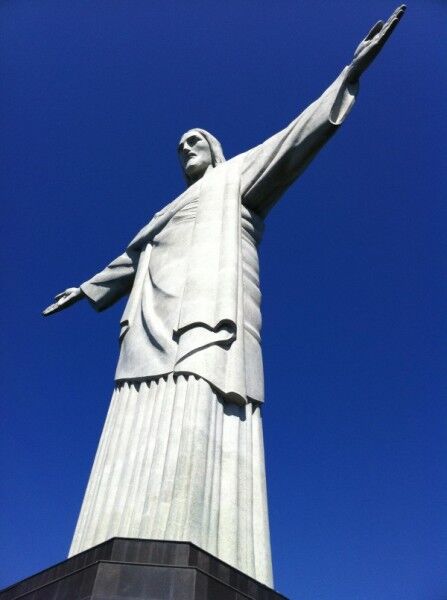 Last but not least, and probably a fairly obvious omission thus far, is the statue of Christ the Redeemer, symbol of Rio and even Brazil in general. As one of the New Seven Wonders of the World, it is a sight not to be missed, and though it's visible from all over the city, it really is different seeing it up close. Apart from the view of the statue itself, looking down on the city of Rio from the vantage point of Corcovado Mountain it absolutely worth the trip up.
Dan Clarke is a regular visitor to Brazil as part of his work for Real Brazil Holidays, a UK tour operator specialising in tailor-made travel to Brazil, including the Tijuca Forest and Iguazu Falls national parks.