If you happen to be travelling to Zion National Park this month (or travelled there earlier this year), don't forget to submit any photos you took to the Zion National Park photo contest. The 2010 winner was Virgin River Narrows by David Lenhert: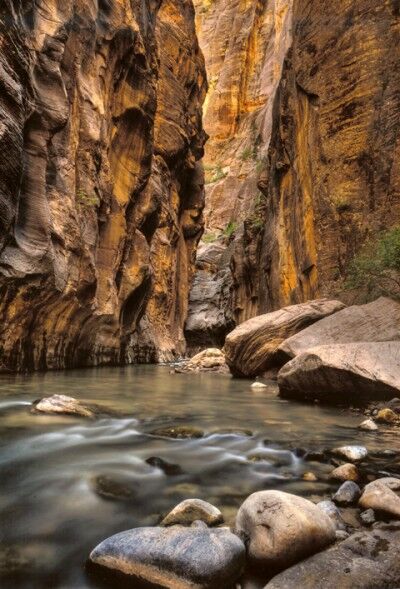 The 2011 Zion National Park photo contest is open to amateur photographers with the photos being judged by what "will make us and others want to visit Zion National Park." The deadline for submitting photos is July 4, 2011. All entries must be print photos with both black and white and color photos acceptable (no photos on disc or through email will be accepted). It's important to remember to write your name, address and email on the back of each photo submitted. There is no limit to the number of entries as you can submit. Winning photos will be announced on or before July 24, 2011. Photos should be mailed to:
East Zion Tourism Council
Photo Contest
East Zion
Mount Carmel, UT 84755
For more information on this contest, you can visit the photo contest page of the East Zion Tourism Council.