As you drive through Petrified Forest national park in Arizona, you'll reach a highway overpass which separates the painted desert section of the park from the petrified forest area. To the north of this overpass is an unexpected displays on the side of the road which celebrates old Route 66. The old Route 66 used to travel right through Petrified Forest national park, and this small display is a recognition of this part of the park's past.
There are several parts to the display. The first one you come across is a bench with the back side displaying the bumper and tail lights of an older car: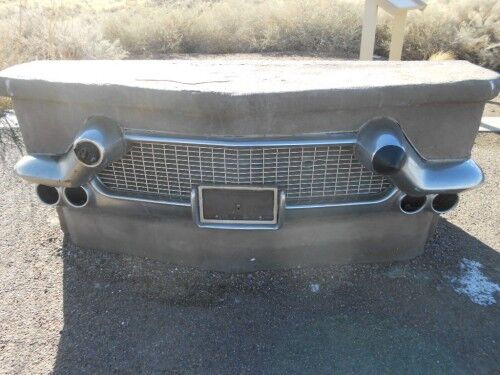 The front side of the cement bench has the Route 66 logo / sign etched into the sitting area: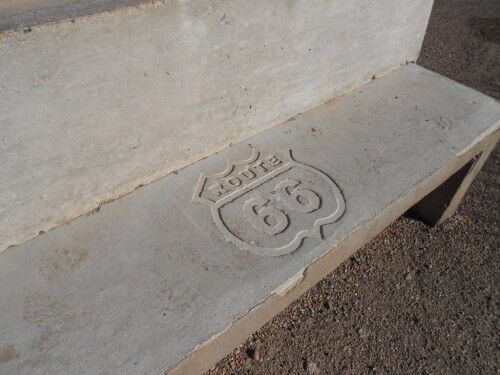 Probably the most prominent part of the display (which seems to catch most people's eyes as they drive by) is an old, rusted-out car.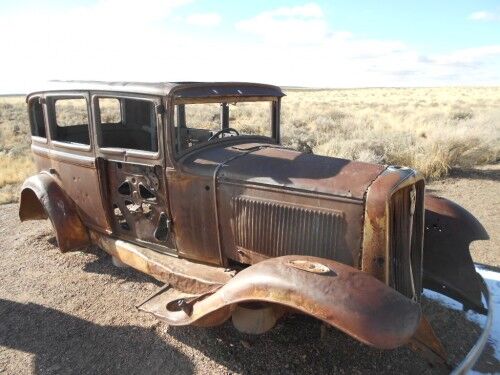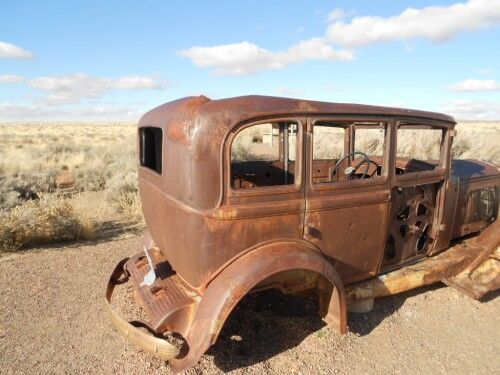 While the bench and the old car are what most people seem to focus on when visiting this display, for me the most interesting part of it was the long, abandoned line of telephone poles. Looking at them shows exactly where Route 66 once ran (if you click on the photo to enlarge it and look closely at some of the distant poles, you can see some still have the glass conductors used for the lines on them)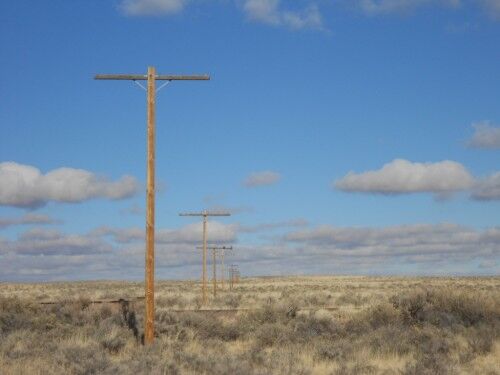 This is what the informational sign at the display says:
You are standing near old Route 66. The line of the roadbed and the telephone poles in front of you mark the path of the famous "Main Street of America" as it passed through Petrified Forest National Park. From Chicago to Los Angeles, this heavily traveled highway was not only a road, it stood as a symbol of opportunity, adventure, and exploration to travelers.

A trip from Middle America to the Pacific Coast could take about a week — no interstate speeds here! For many, the journey was not just across miles, it was across cultures and lifestyles — from the most mundane to the exotic. Of course, getting to your destination was important, but the trip itself was a kind of reward. From the neon signs of one-of-a-kind motels to burger and chicken fried steaks of the multitudes of restaurants, from the filling stations that served as miniature oases to gaudy tourist traps, these more than 2,200 miles of open road were magical.
While it's the unexpected beauty of Petrified Forest national park which makes it one of my favorite parks, I think it's well worthwhile making this quick stop to learn a little about the history of the park as it relates to those traveling across the US.